MONTHLY NEWSLETTER IN AUGUST, 2019
Let's take a look at Copen's activities in August ...
1. Grand Opening online coffee store on Adayroi.com
This August, Copen opened new online shop with big promotion: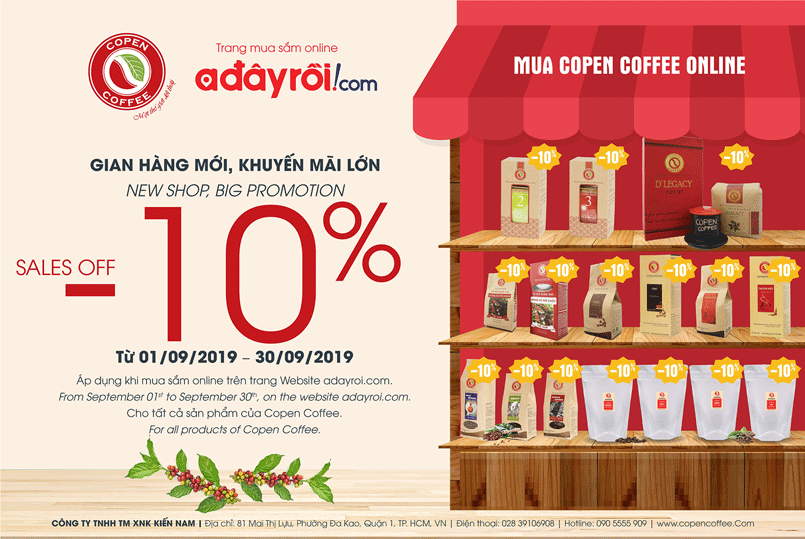 Details of the promotion:
SALES OFF 10%
Apply for all of products of Copen Coffee
**From September 1st to September 30th , at Adayroi.com
**Link: https://www.adayroi.com/copen-coffee-br5549?refSearch=search_brand&refKeyword=copen+coffee&refPage=Search-Query
2. Accompanying Pure Coffee to attend "Vietnam M&A Forum 2019"
On 6th August, Kien Nam - Copen Coffee joined Pure Coffee to bring coffee flavor to customers at the "Vietnam M&A Forum 2019" with more than 600 guests on an international scale.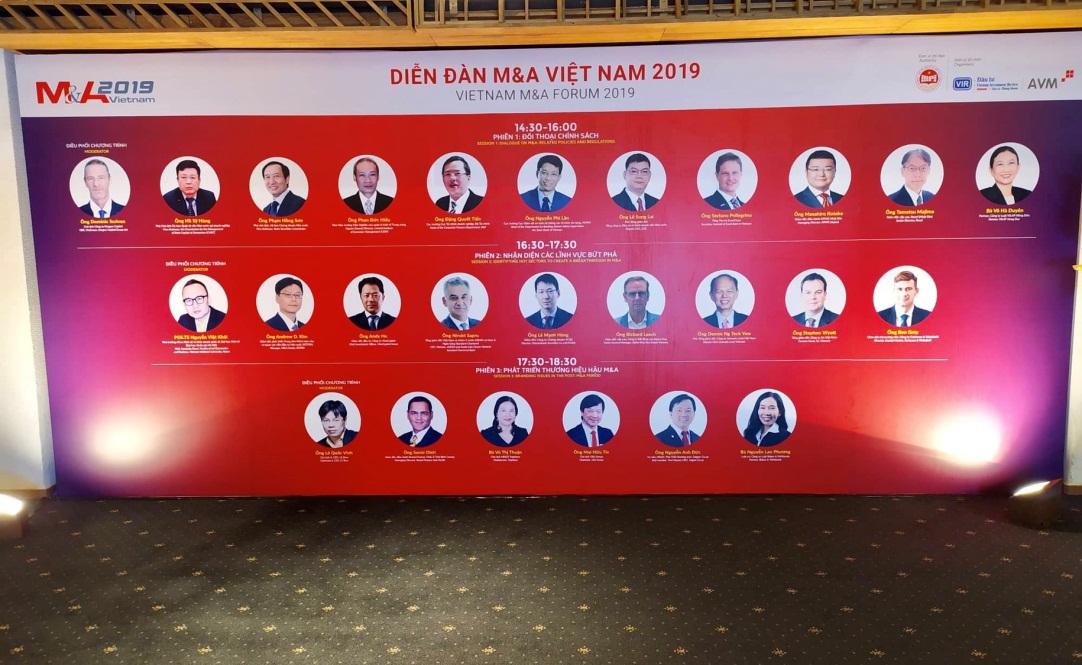 This is an opportunity to experience and enjoy the taste of quality coffee made with BFC Galileo 2G / EL professional machines that keep the essence of coffee beans.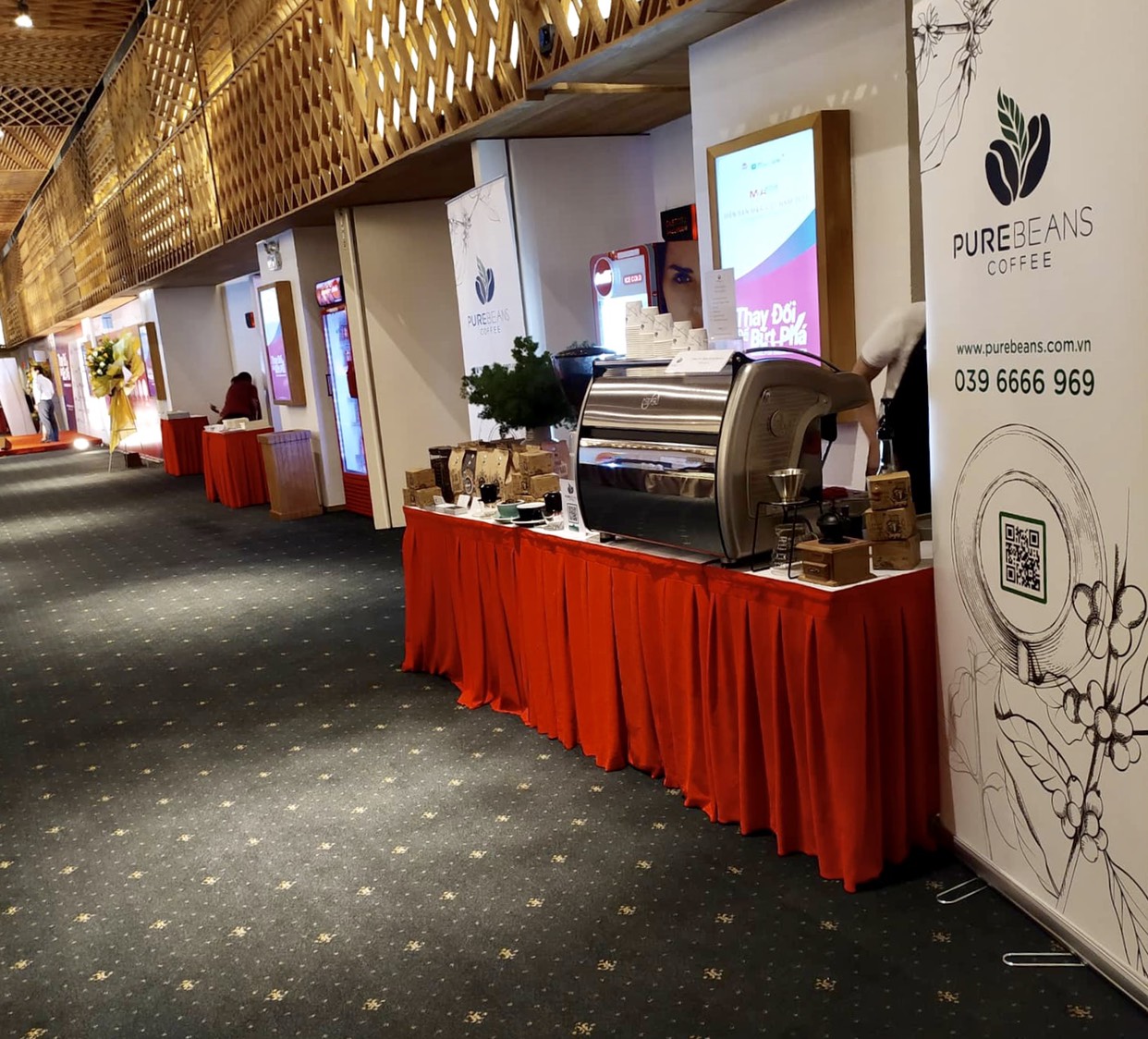 Kien Nam - Copen Coffee wants to spread more and more sophisticated taste coffee to customers
3. Training machine of Marco at Copen Coffee's Office
With Kien Nam - Copen coffee "LEARNED NEVER ENOUGH"
On 15th August, Copen Coffee continued to receive intensive training, focusing on machine practice on the high-power water heater and coffee maker from Mr. Gareth Fitzpatrick. Technical and training expert of Marco Juice Systems Limited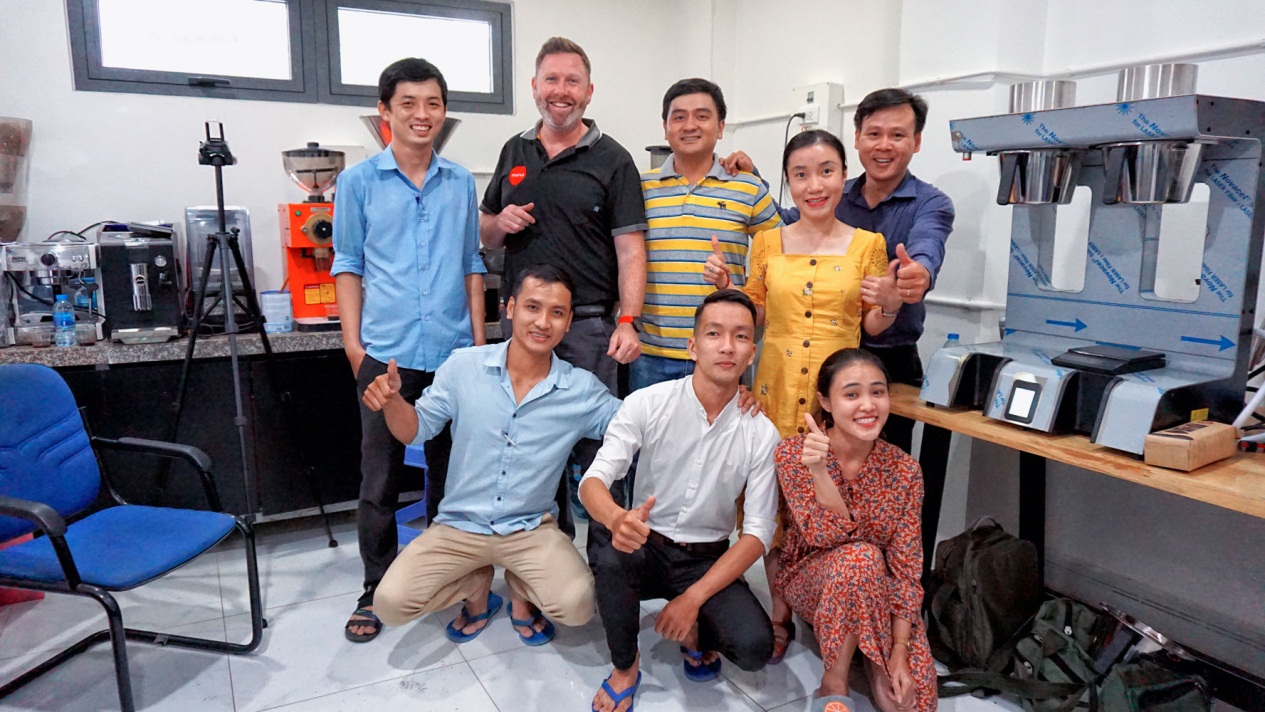 We have had practical experience on how to install, operate and fix errors on the models:
• Ecoboiler PB 5/ Ecosmart PB10
• UC45 Under counter
• Jet 6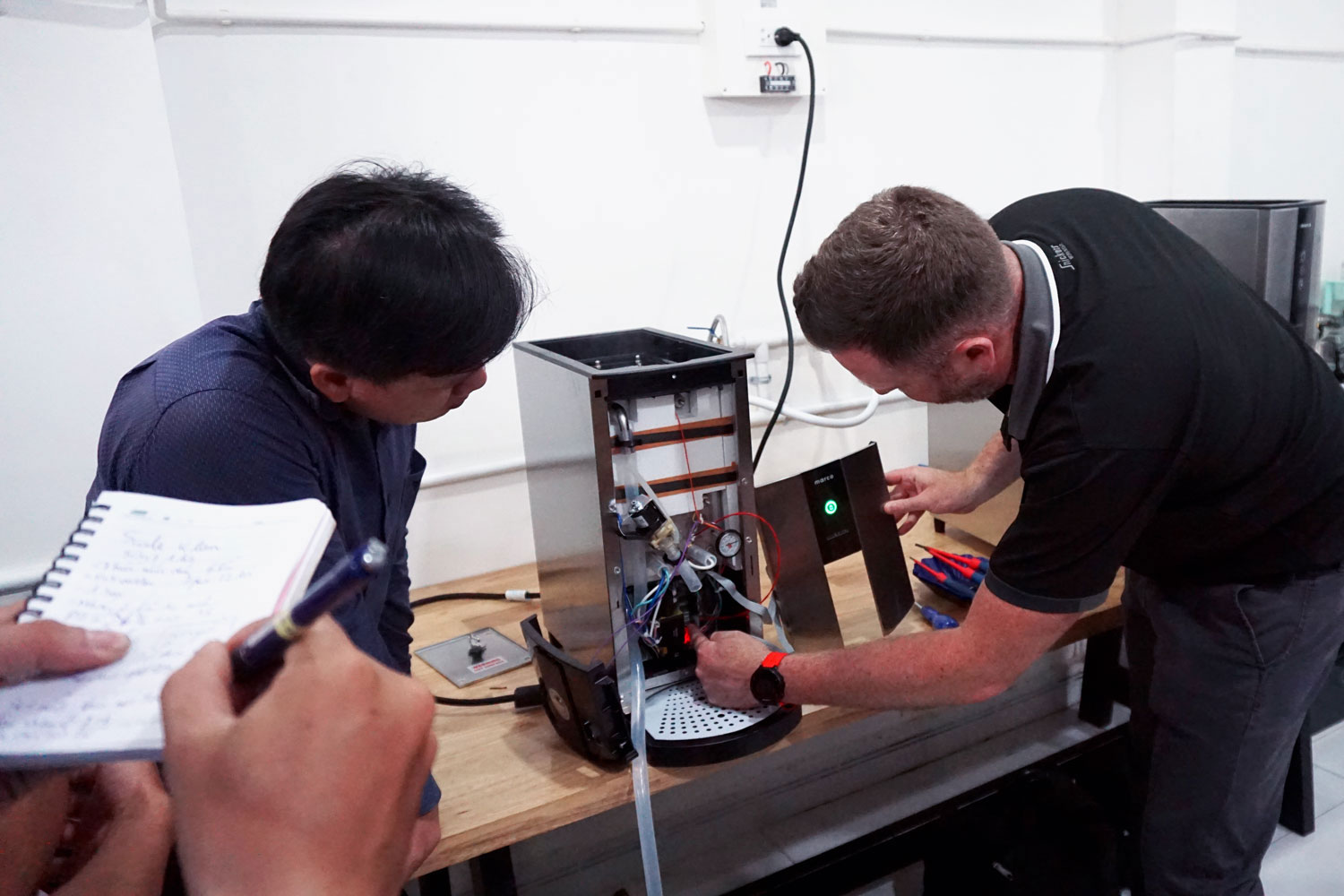 With the goal of diversifying the choices of customers - Coffee Shop, Kien Nam – Copen coffee always explores, learns and updates technology daily, hourly to bring the best solution.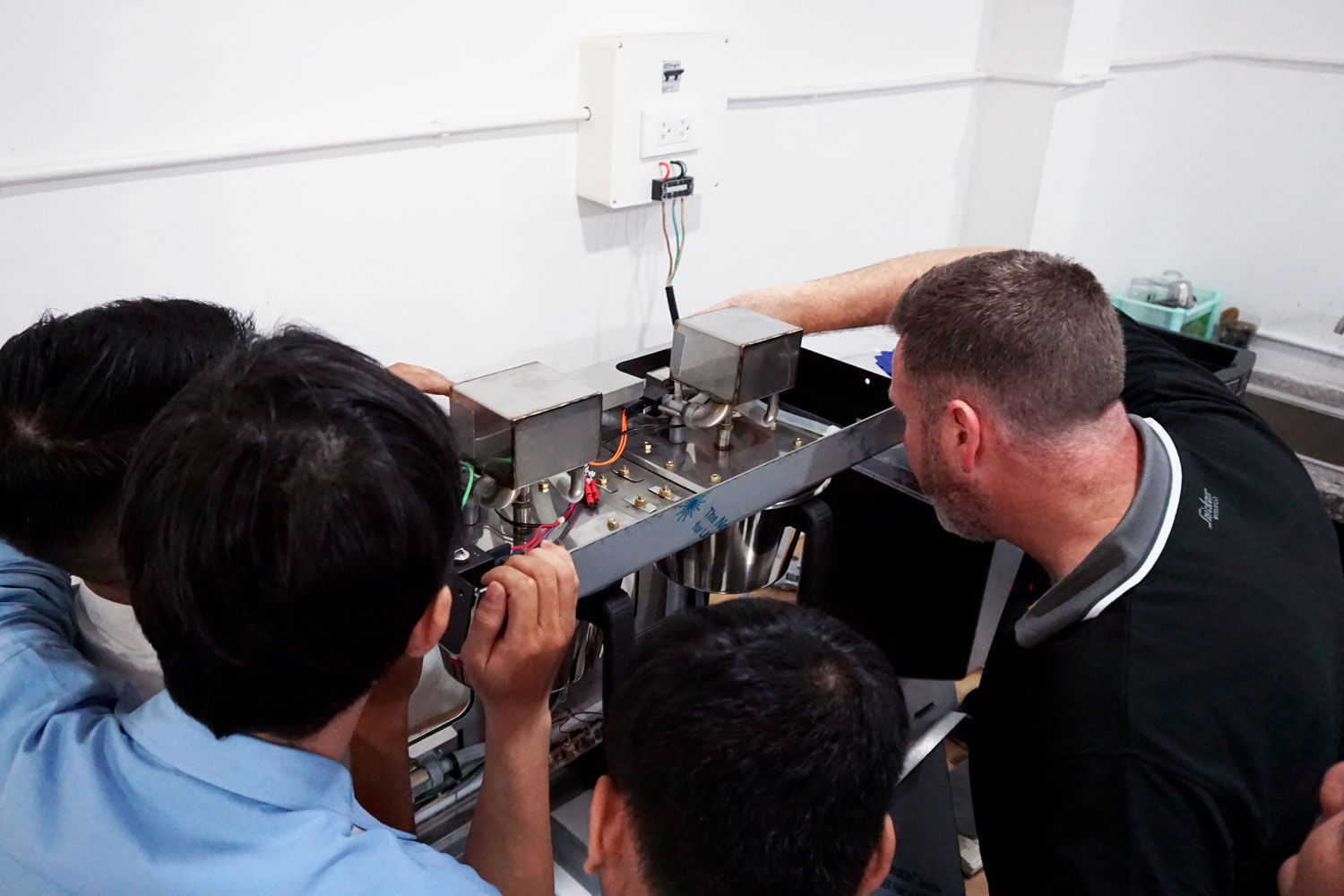 We are ready to serve, how about you ???
4. Promotion: "HAPPY 3RD BIRTHDAY AUCHAN"
Celebrating the Anniversary of Auchan, Copen Coffee would like to introduce an attractive promotion "HAPPY 3RD BIRTHDAY AUCHAN"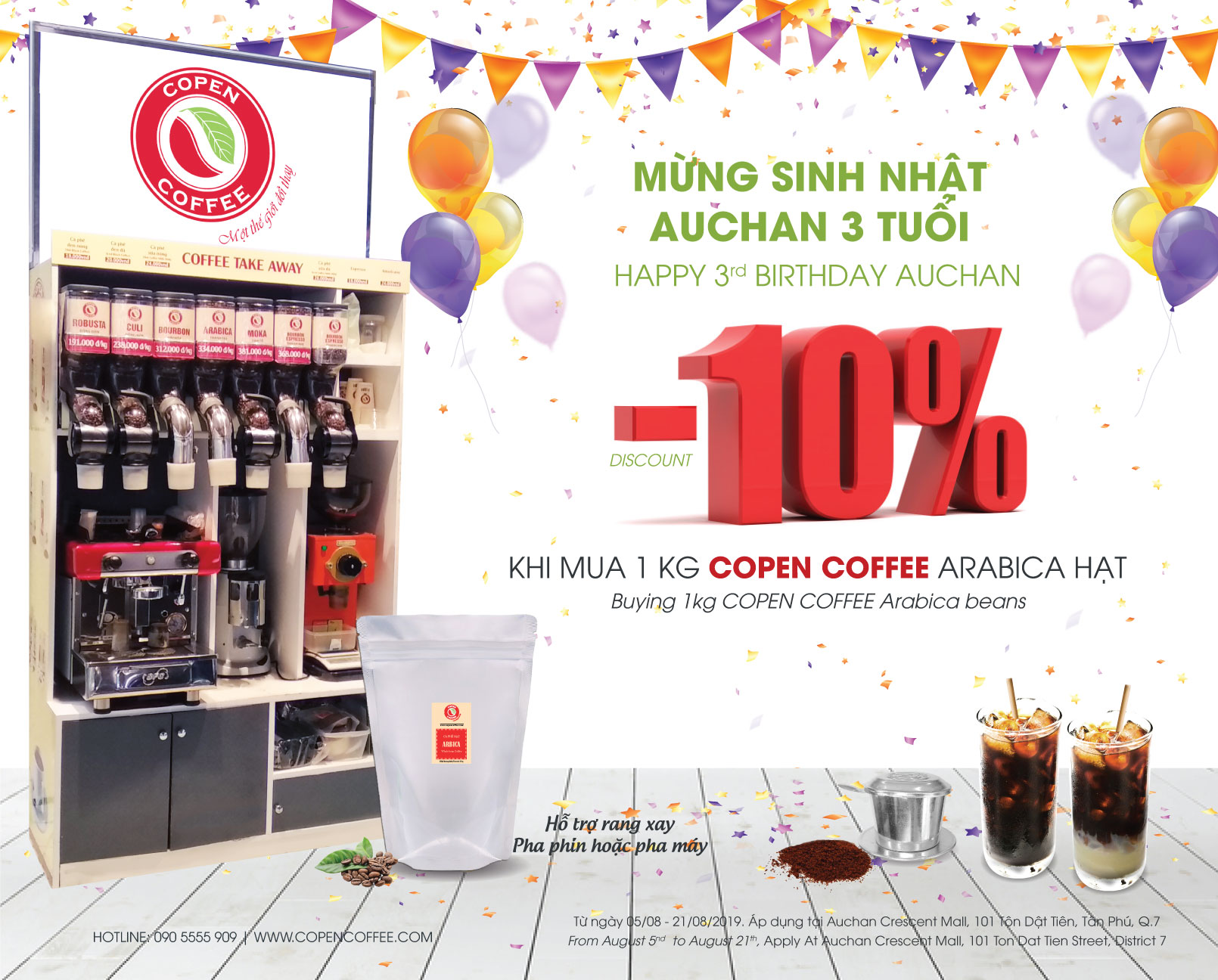 Details of the promotion:
*SALES OFF 10%
*When BUYING Copen Coffee Arabica (whole bean coffee) 1kg
*From August 5th to August 21st , at AUCHAN CRESCENT MALL.
**101 Ton Dat Tien Street, Tan Phu Sub-district, District 7, HCMC
Related articles