MONTHLY NEWSLETTER IN SEPTEMBER, 2019
1. Minigame on facebook: "Win The Big Gift With Right Answer"
September is full of joy with the full-moon festival season, Copen Coffee organized Minigame to give attractive GIFTS to everyone to spread the energy of love.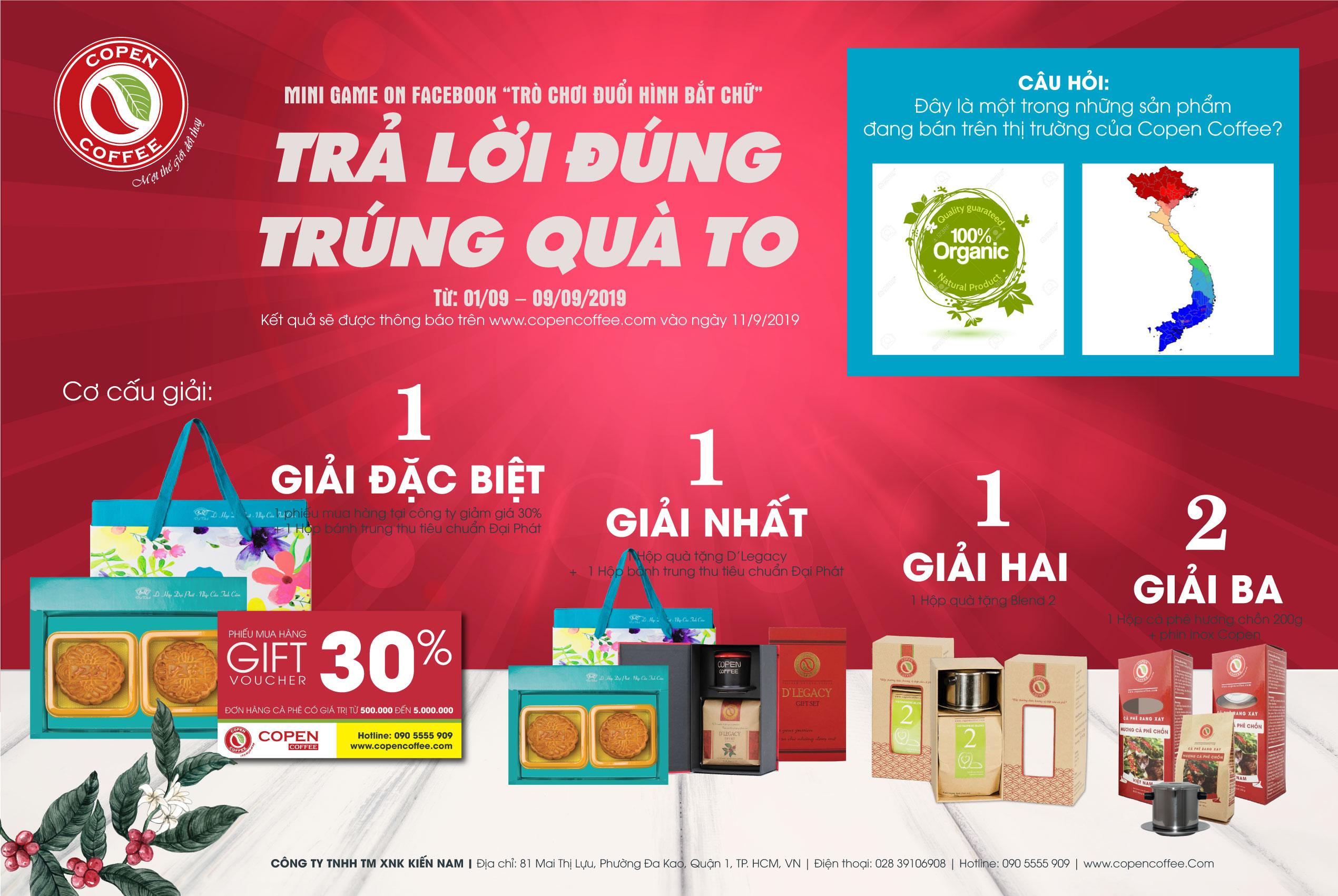 The game is crowded with customers participating with impressive numbers:
* Number of participants: 534
* Number of correct and valid answers: 11
Once again, Copen coffee congratulates 05 customers who were lucky to receive the award of the minigame.
2. Participating in a practical training course for the first time in Espresso Machines's paradise, La Marzocco.
On September 15th - September 21st , 2019, Representative of Kien Nam - Copen Coffee visited and attended the latest technical training course at La Marzocco factory.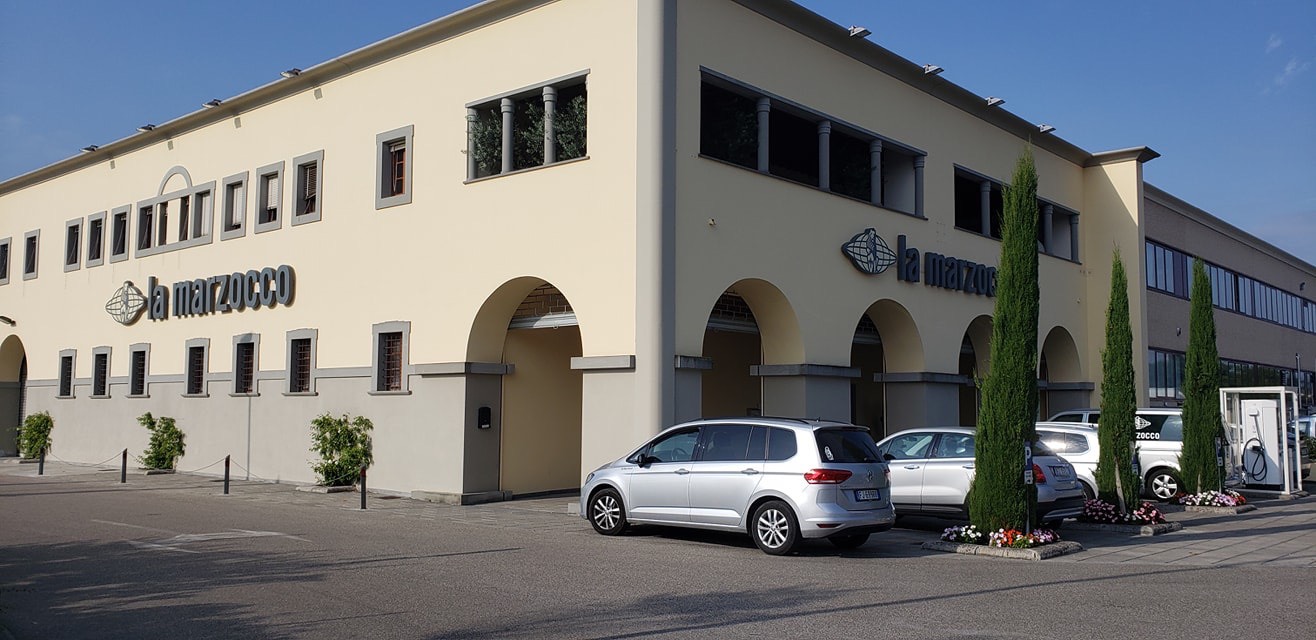 This is an opportunity to experience and learn the world's leading technologies in the field of espresso machines.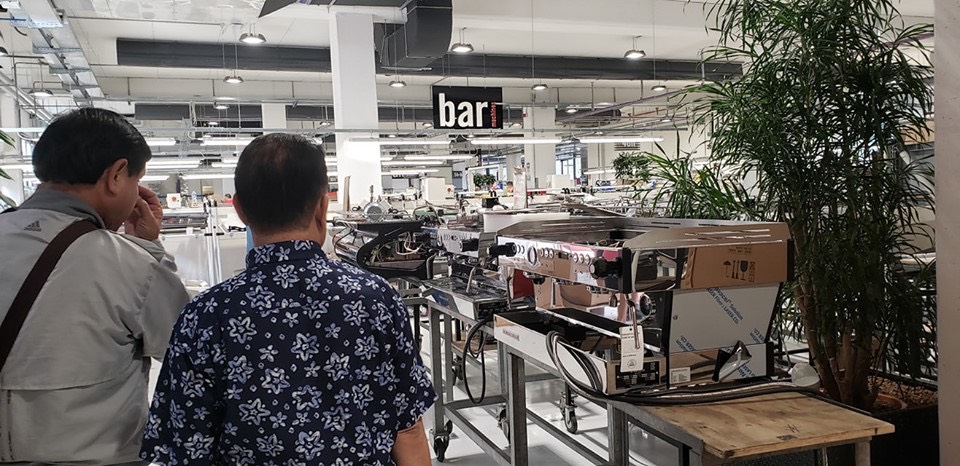 Kien Nam - Copen Coffee constantly upgrades and invests in material as well as knowledge and expertise to best serve customers.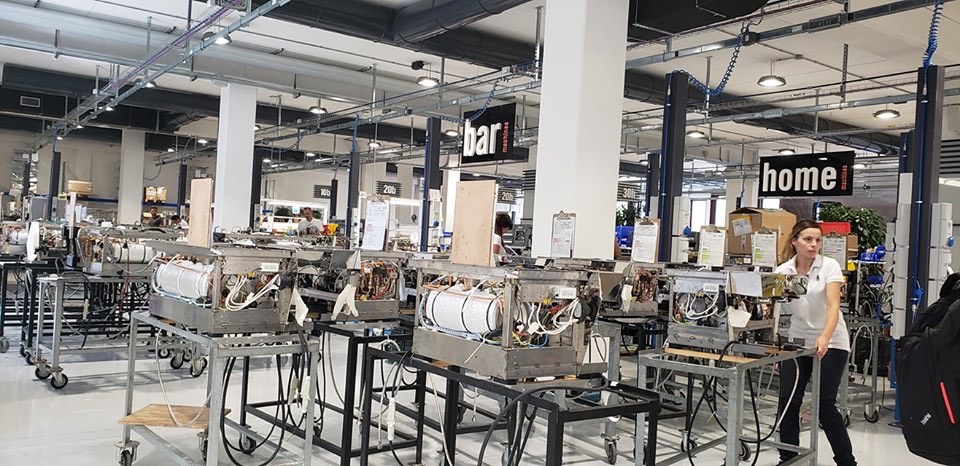 Going will come, working will come. As long as customers need, we will have.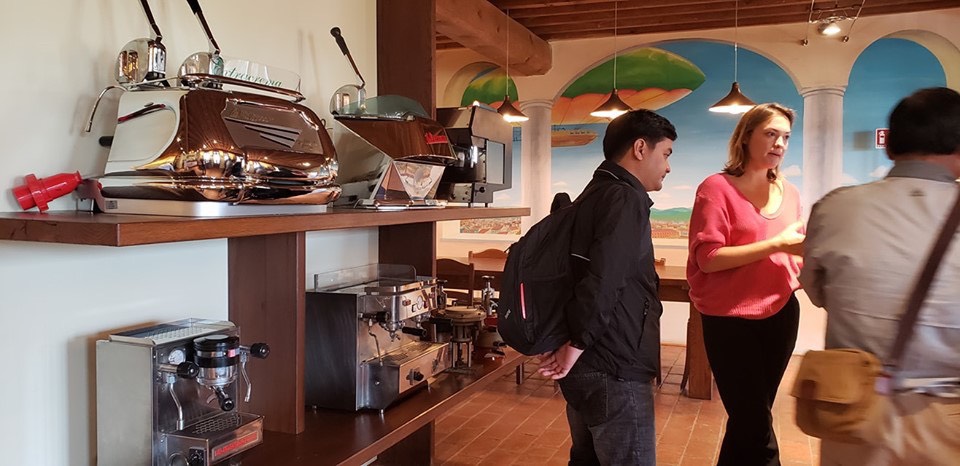 3. Deploying project of online agency cooperation nationwide:
This September, Copen coffee started deploying a project of online agency cooperation nationwide with attractive policies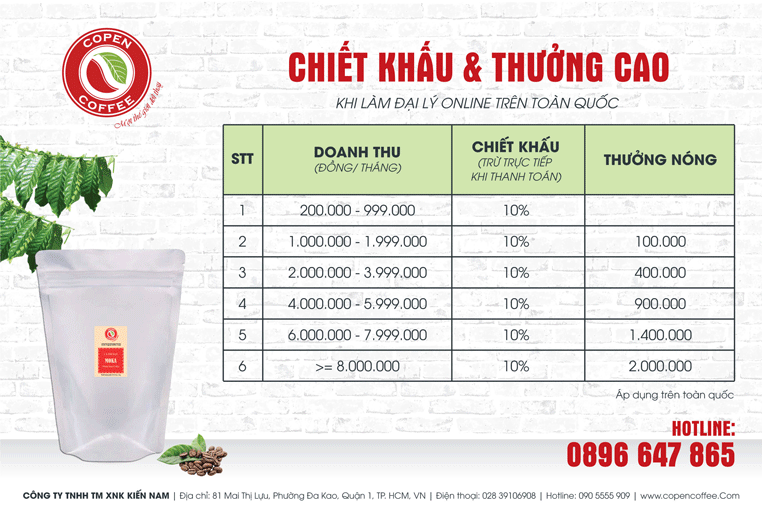 This project promises to bring online start-up opportunities for young people who love coffee in the 4.0 period
We aim to build the most civilized, highest quality and most convenient coffee society for all customers across the country.
Where there are customers, there are us here.
4. Promotion: "THE GOLDEN WEEK SALE AT CO.OP MART"
In order to express our gratitude to customers at Co.op Mart, Copen Coffee launches promotion: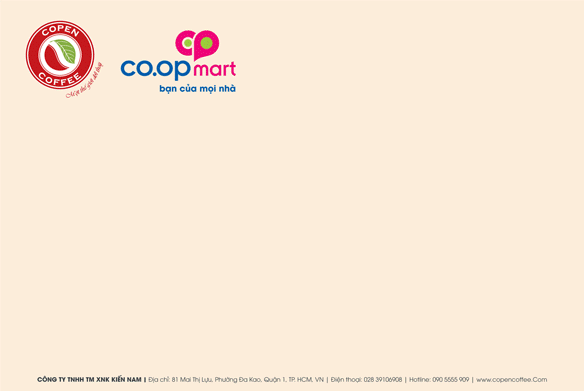 Details of the promotion:
SALES OFF 10% and GET 01 GIFT Copen filter.
when BUYING Copen Coffee Culi (ground coffee) 250g
From September 26th to October 9th , at Co.op Mart System.
Related articles