Kien Nam Company - Copen Coffee has co-organized the "Pressure Profilling" training program
The objective of this event was to bringing deep understanding in Pressure Extraction for learners to reach new updated knowledge, Kien Nam Tradimex Company – Copen Cofffee and Ly Gia Vien organized official training program at The Coffee House Signature on November 18th, 2018. It was great news to welcome a large number of participants as Baristas, Roasters, Suppliers and young people who are passionate and love coffee.
Mr. SK Leng (Constant Gardener Coffee) was the key speaker and gave all essential information throught program. He came from Malaysia, Former Editor for T&I Coffee magazine. He has achieved valuable results on researching coffee beans, Sensory, coffee machine and blender technology. He provided useful flavor knowledge when extracting espresso at different pressure situation and condition.
Before beginning officially program, all guests had the great time of making unique experience to drink Espresso coffee served by the professional Barista of Kien Nam – Copen Coffee.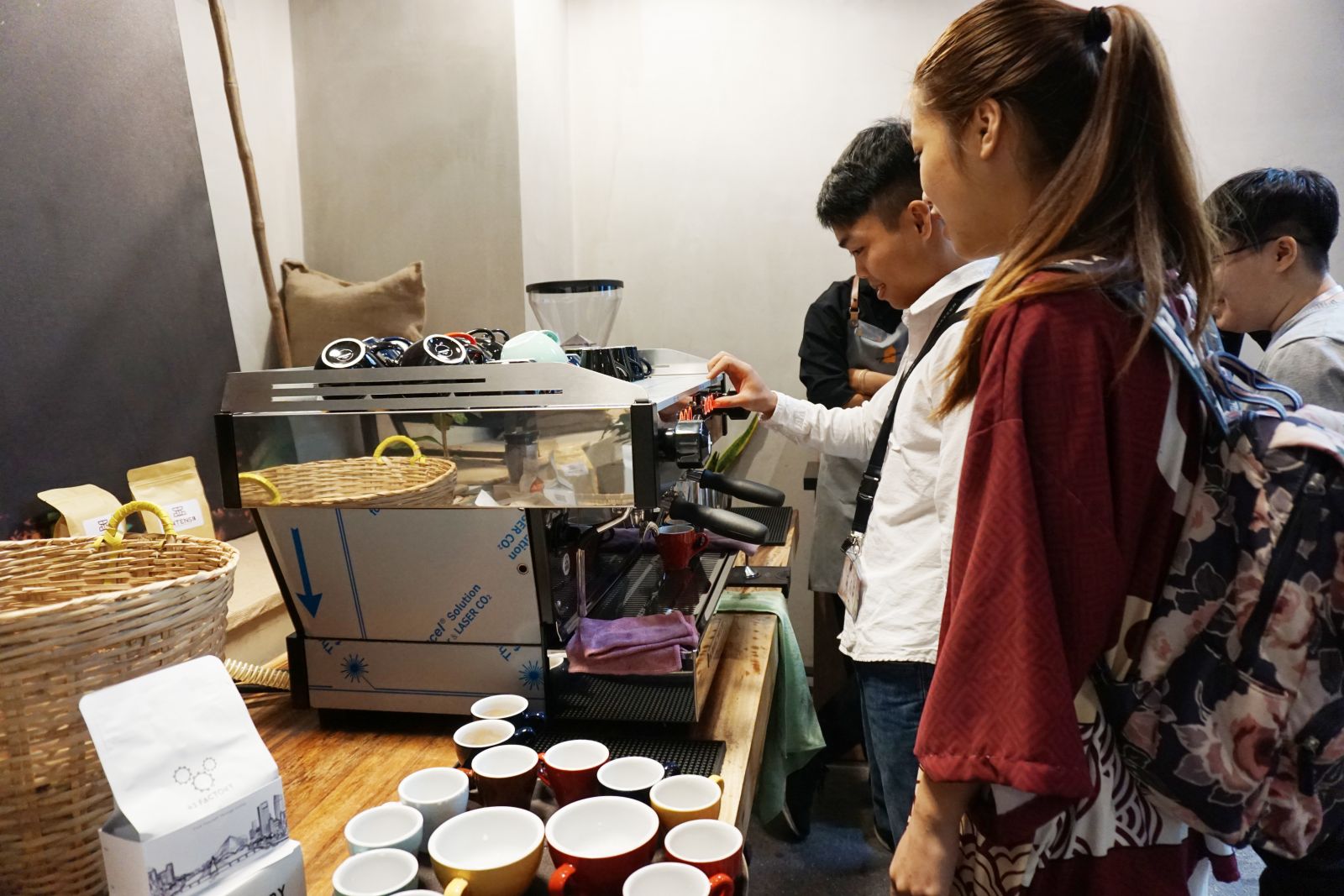 In addition, the guest of honor is representative of the Mazzer proffessional coffee grinder brand, Mr. Mattia Miatto – Export Manager. He presented the latest technologies and characteristics information of new and upcoming product lines. Beside that, participants were really excited with lovely little gifts from Mazzer.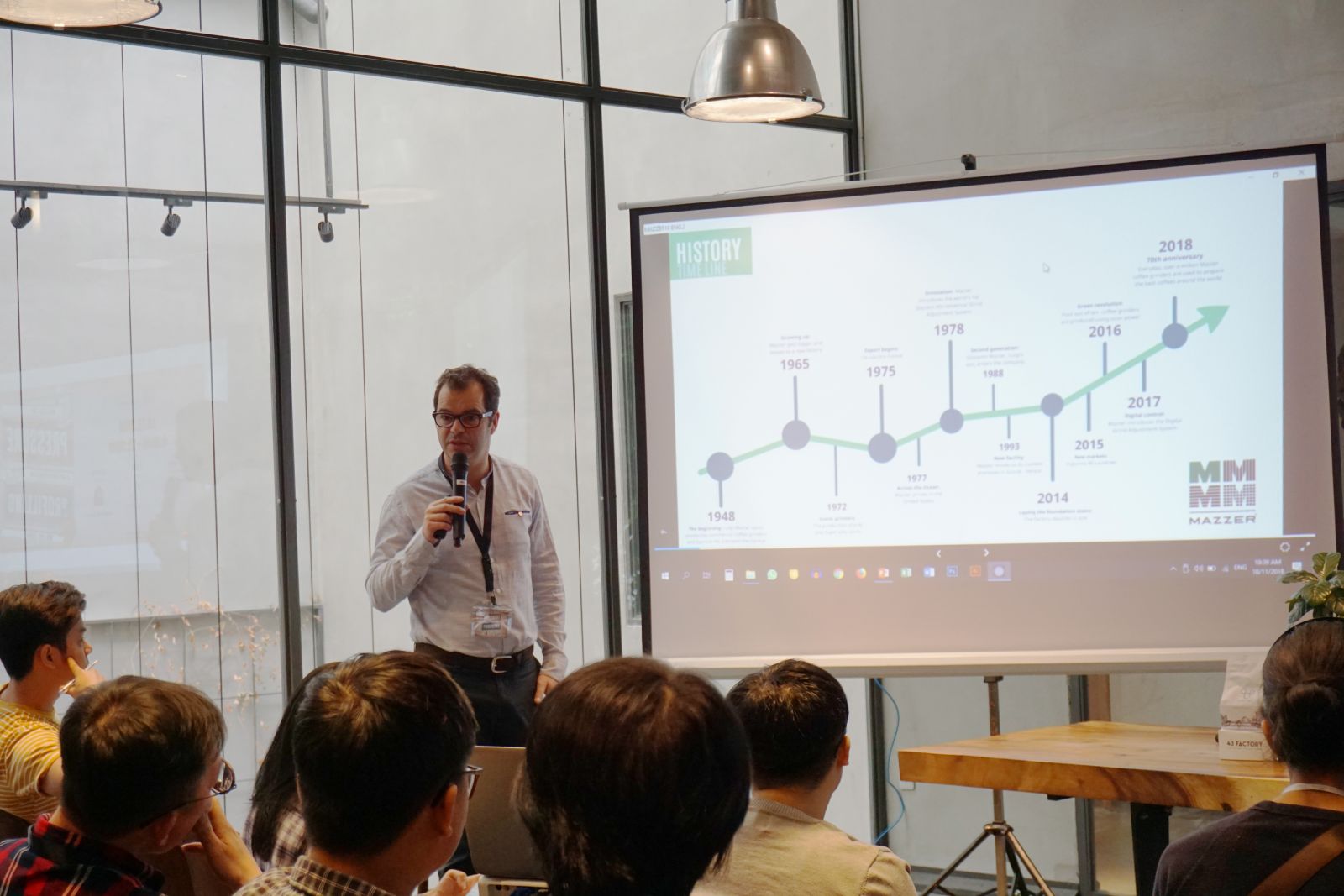 Mr. SK Leng had more than 10 experience years of working and researching, provided the whole comprehensive content to help everybody understand the principle of pressure in Espresso extraction.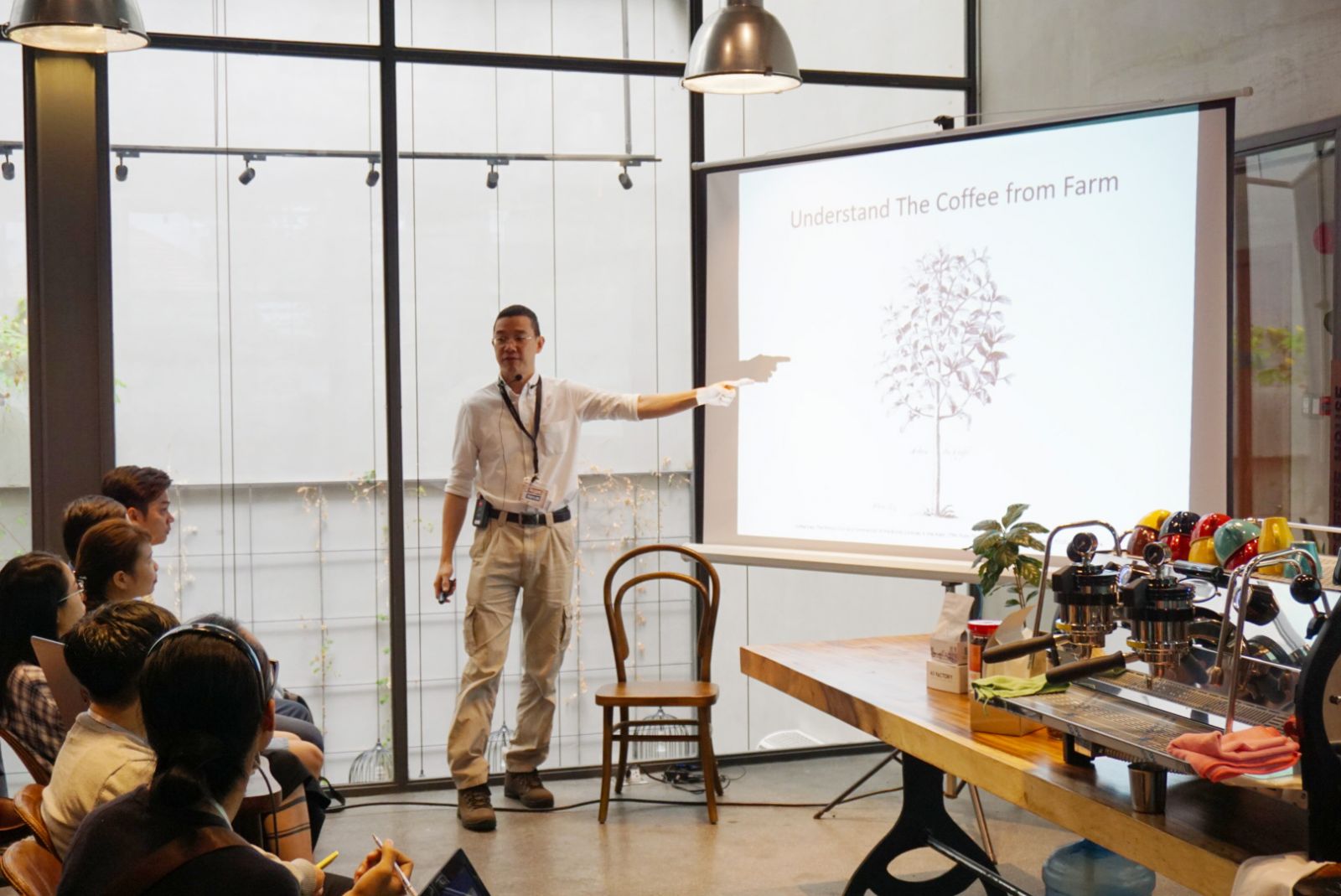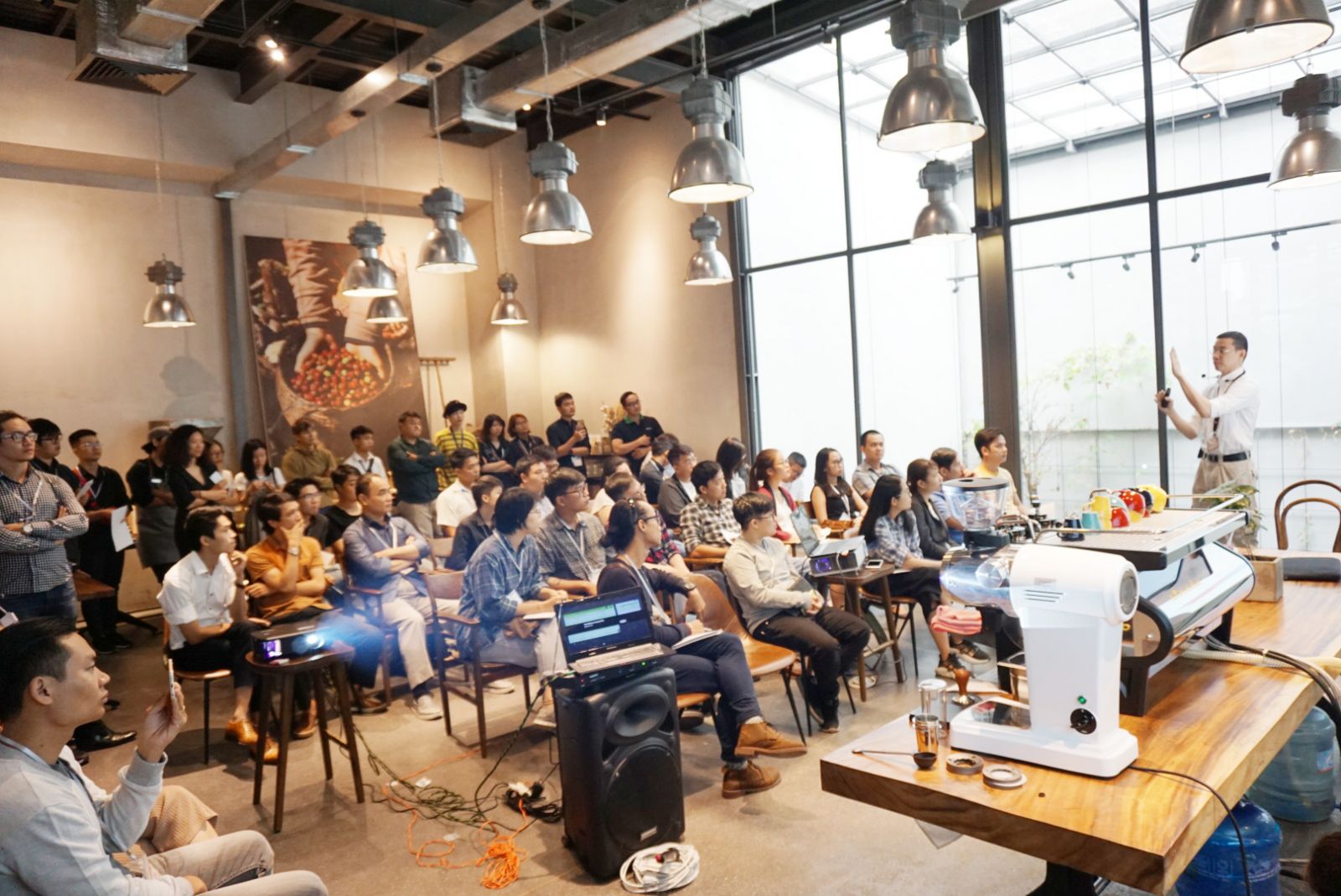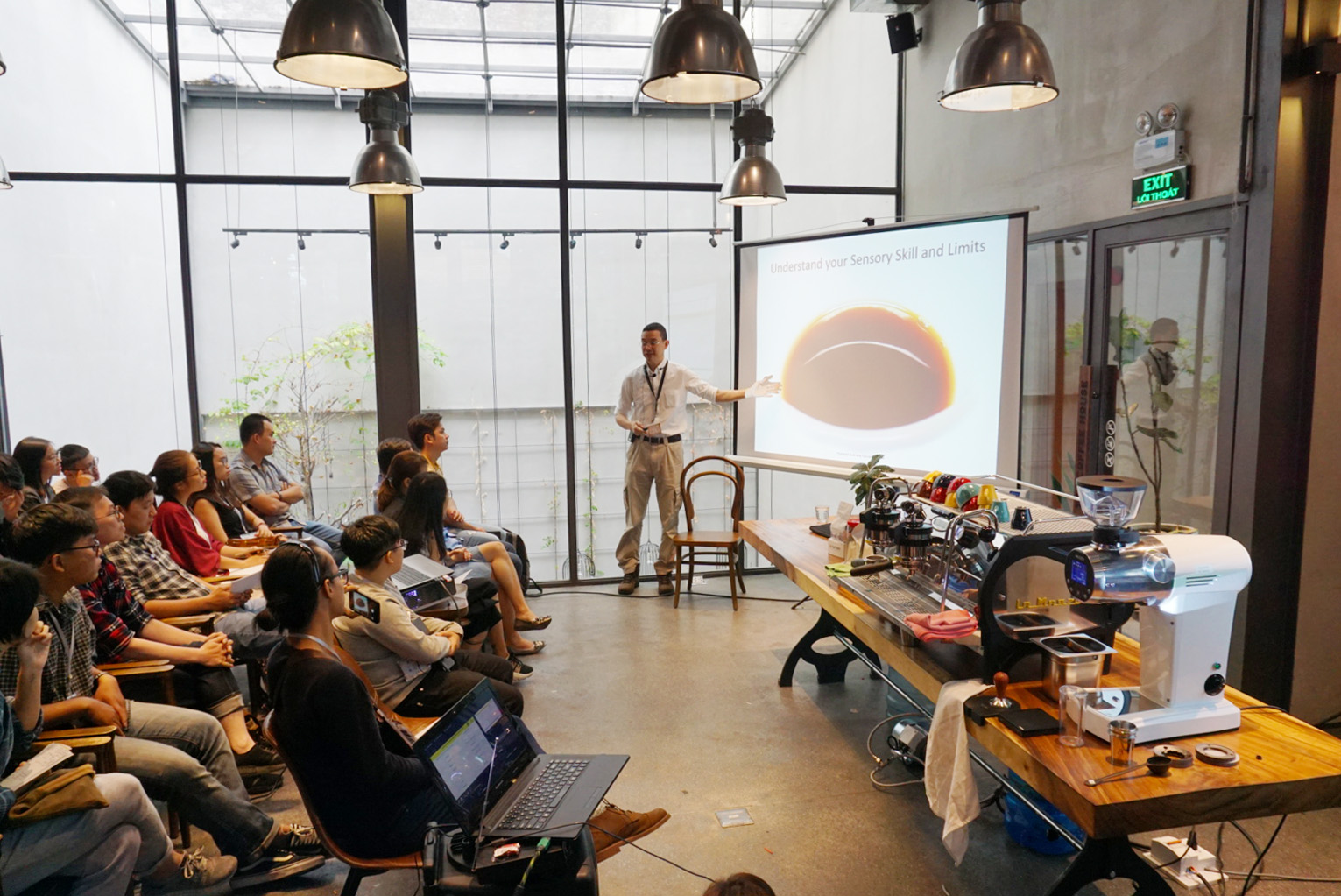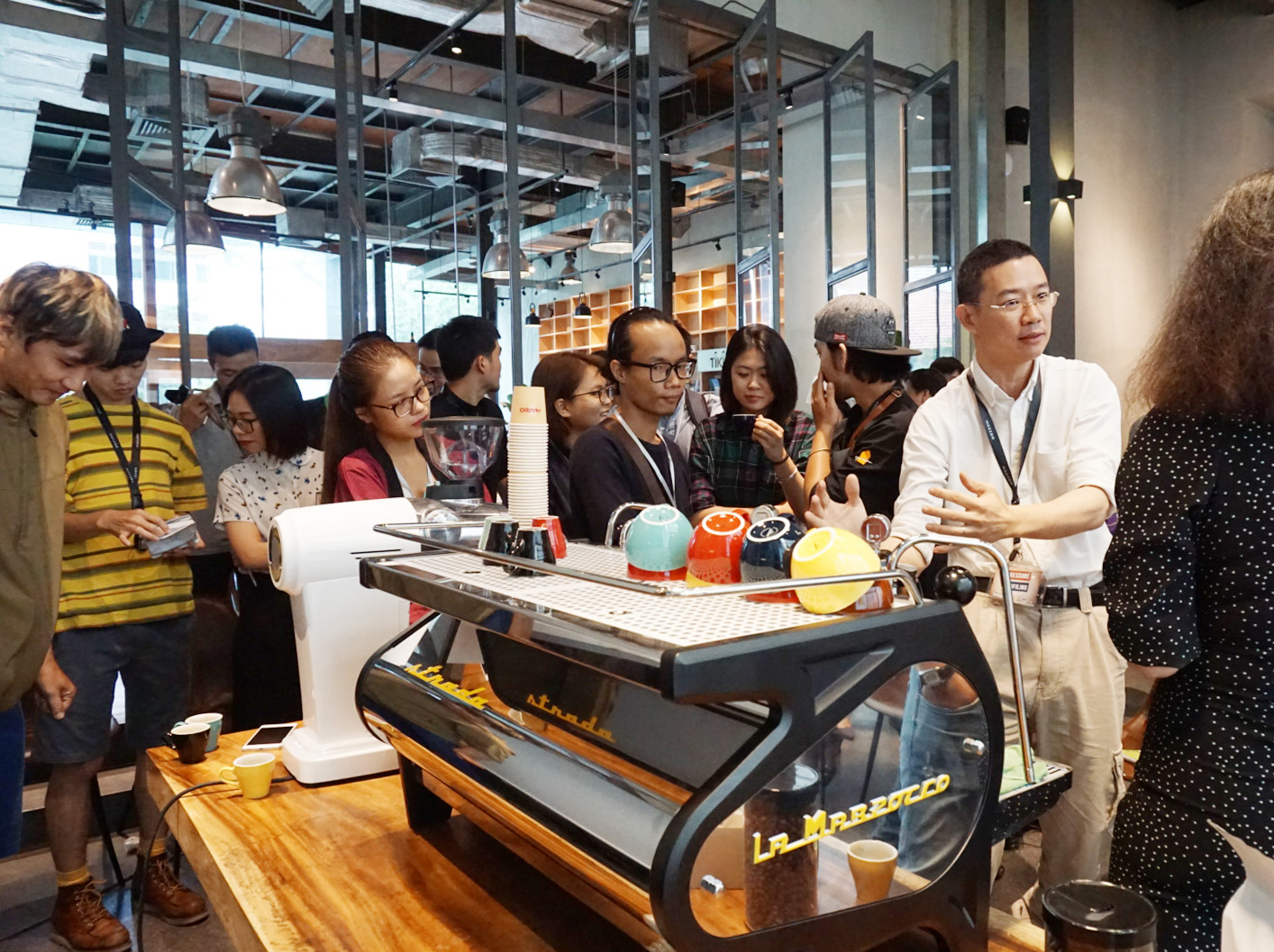 After the training-working time, everyone enjoyed the tasted coffee cups prepared by professional baristas with La Marzocco Strada MP machine.